Screened-In Porch Designs and Ideas for Inspiration
Screened-in porch designs are a great compromise between the outdoors and the indoors. You can sit out on your porch, enjoying fresh air through large screen windows without the hassle of pests or the sun beating down on you unforgivably.
If you're thinking about an addition to your home, and a screened-in porch sounds ideal, then consider these structural and interior design ideas.
Structural Features for Screened-in Porch Designs
A lot of existing screened-in porch designs are very simple – just your bare bones screened-in porch with a concrete or stone floor, no structural features, and a lack of interior décor. They often look cheap and don't give you much to appreciate. We suggest constructing screened-in porch designs to feel and look like luxurious additions to homes. Certain structural features, like vaulted ceilings and wooden beams can add elegance and grandeur to a porch.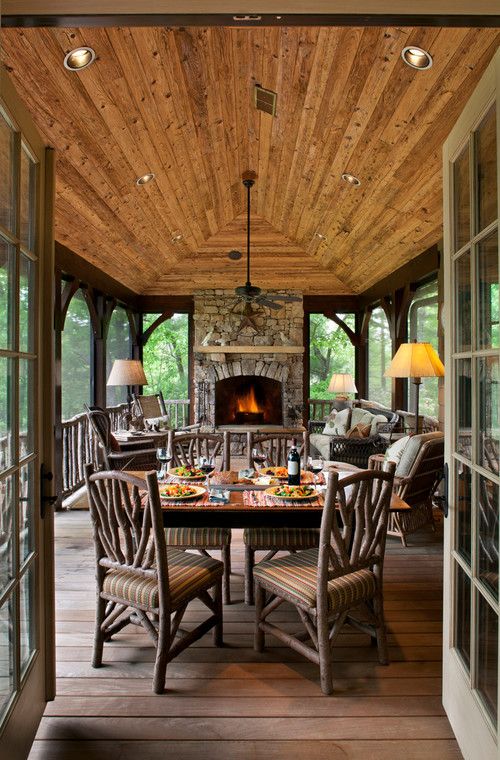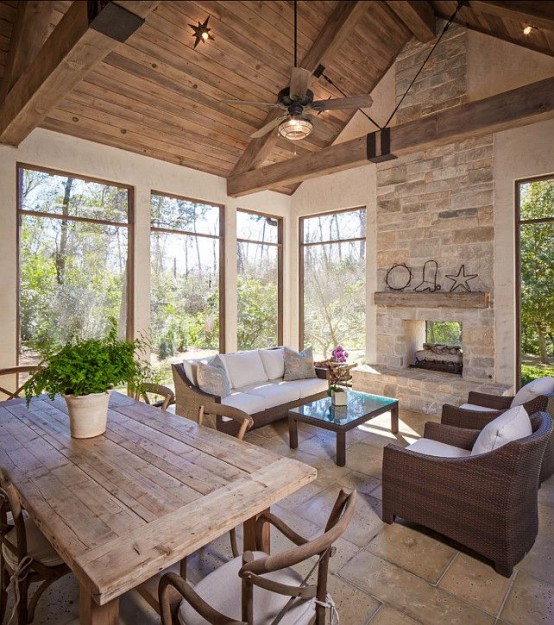 Screen Porch Window Treatments
The whole purpose of choosing a screened-in porch over a deck or patio is to benefit from the protection that the large screen windows provide. Just as with any other windows in your home, you'll want to be able to give yourself some privacy. You can pick out dark shades, hang curtains, or use shutters, depending on the style you're going for.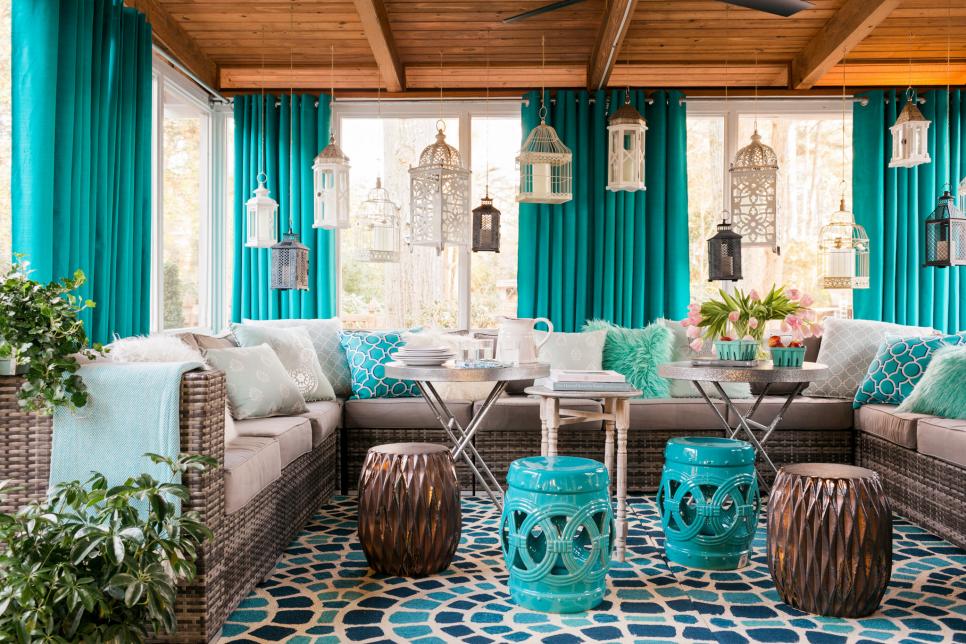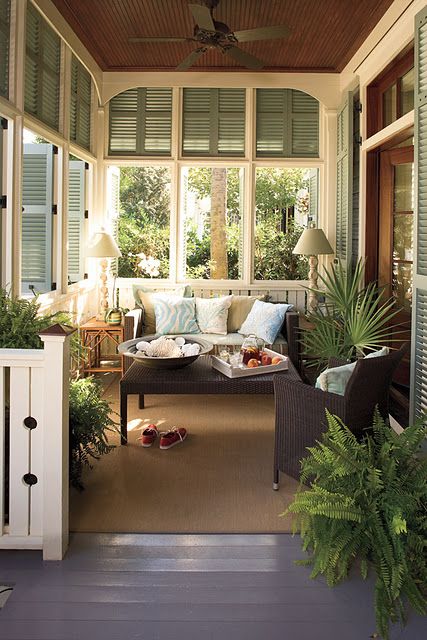 Decor Inspiration for Your Screened-in Porch Design
If you want to decorate the interior of your porch to compliment the architecture, you can begin by choosing a color scheme. Maybe you want all neutral, or neutral with a few pops of color. Maybe you want bright colors or a monochromatic color scheme. One way to incorporate a pop of color into your color scheme is with a colored floor.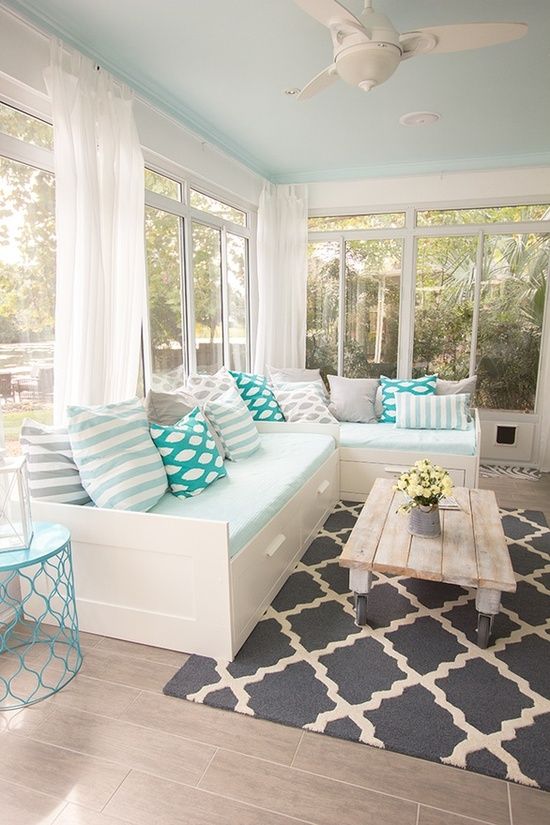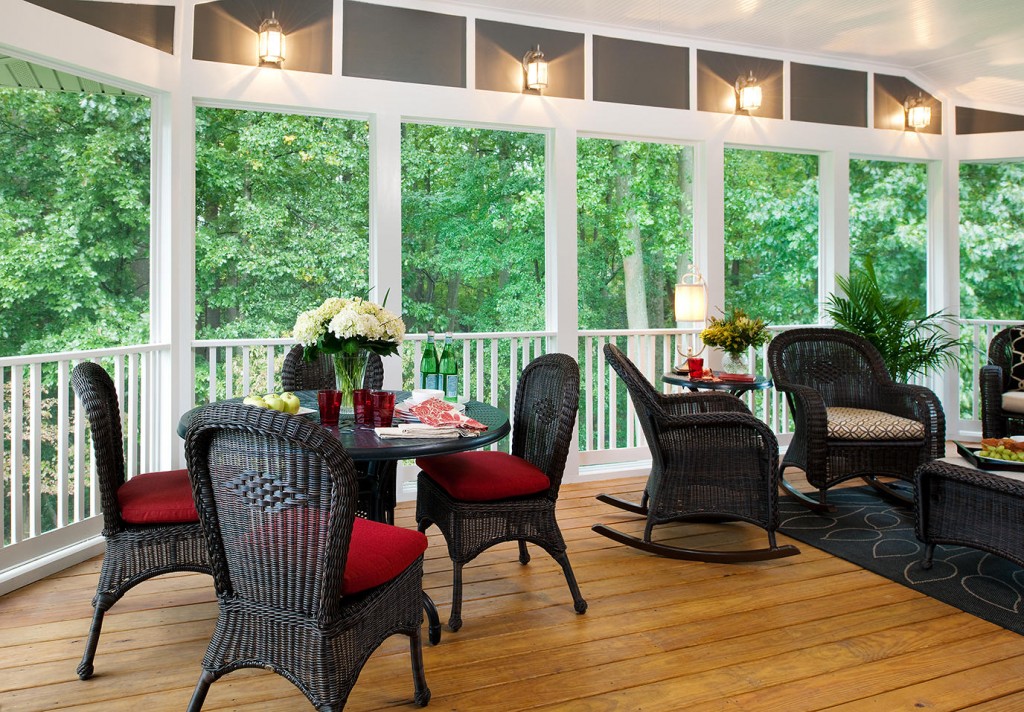 Once you pick your color scheme, use area rugs, furniture, and decorative pillows to incorporate those colors into the room. Then finish your décor with your choice of lighting. Try chandeliers, lamps, or even string lights.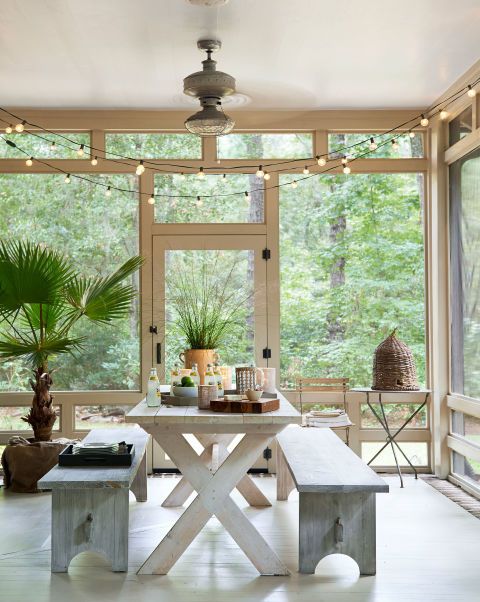 If you're interested in discussing screened-in porch design ideas with us, contact us at 800-220-3275.